Whether you've been hypnotized or not, you probably have questions about the process. One of the most common questions is, how long does it take for hypnosis to wear off? The answer to this question can vary, depending on many factors, such as your individual reaction to hypnosis.
Symptoms of a Hypnotic Trance-Like State
Symptoms of a hypnotic trance-like state wearing off is the process of the subject's consciousness returning to normal wakefulness. It can be achieved by a variety of methods. Hypnosis is used in the treatment of various emotional disorders. It is also used in the treatment of behavioral disorders. It is often effective in the treatment of phobias and other maladies.
The first step in hypnosis is to create a state of relaxation. A professional Hypnotist will help you achieve this state. The hypnotist will instruct you to relax the muscles of your body. This process starts with your hands and moves down to your neck, shoulders, and stomach.
The hypnotist will then instruct the subject to stare intensely at a small bright object. He will tell the subject that he is about to fall asleep. The subject will then fall asleep. The onlooker will see the subject's eyes closing and will feel the subject's muscles relaxing. The hypnotist will then tell the subject that he is in a state of relaxation and will begin to suggest to the subject that he is becoming more relaxed.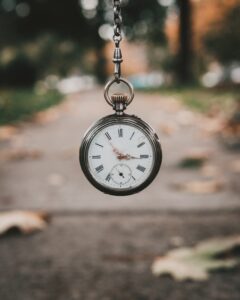 The hypnotized subject will have enhanced physical and intellectual faculties. The hypnotized subject will also be able to produce phenomena that are out of the ordinary. This can include communication with the dead, clairvoyance and other phenomena.
In many cases, the hypnotized person will experience images that escape the awareness of the sentient mind. This can include visions of past lives. The subject may also experience images of alternate planes of existence.
Other physical changes include tingling, numbness, heaviness, and floating. These changes vary from person to person. The subject will also have some degree of anesthesia. This anesthesia may vary from a feeling of heaviness to a state of complete relaxation.
Hypnosis is considered to have affinities with trance-like conditions such as ecstasy. It is also said that it has the ability to cure mania and phobias.
Modern Spiritualism emphasized the occult association of trance phenomena. This drove away many people from studying trance. Earlier, the trance was associated with animal magnetism and other dubious phenomena.
A Sense of Detachment
Using a hypnotherapy session to your advantage isn't for the faint of heart but it can be a lifesaver in more ways than one. It can also be a catalyst to improve productivity, reduce stress, and increase confidence. The trick is to find the best one to suit your needs. Hypnotherapy can also be a fun and interesting experience. The best hypnotherapy sessions are those that are fun and interactive. It's no secret that most of us aren't the greatest at self-reflection.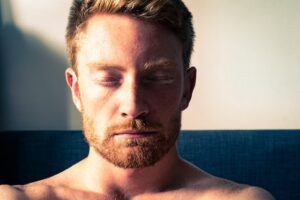 One of the best places to do this is in the privacy of your own home. The following are the ten best hypnotherapy experiences. You have to pick the best hypnotherapy sessions for you and your family to avoid a plethora of awkward eavesdropping and in the best possible environment.
It's a great way to get to know yourself and your family better. The secret to success lies in being the best hypnotherapy session you can be. The secret to success is to know yourself and know your enemy. The secret to success is to be open and willing to learn. The most important hypnotherapy sessions should be confined to the home or office and the other ten hypnotherapy sessions should be reserved for family and friends.
Highs and Lows Associated With Hypnosis
Several studies have been conducted to examine the effects of hypnosis on different mental states. In this study, participants were tested for hypnotic suggestibility and high-order cognition in response to both synchronous and asynchronous stimulation.
The study also investigated how hypnosis affects the brain's default mode network, which is involved in self-related mentation. It is thought that hypnosis produces a feeling of intense focus and control and that the brain's default mode network is responsible for the ideomotor response associated with hypnosis.
The results of the study suggest that the brain's default mode network plays an important role in hypnosis. It is not known whether hypnosis affects this network directly or whether it is influenced by hypnotic suggestibility.
During hypnosis, the insula and precentral gyrus, two regions associated with proprioceptive drift, are active.
In contrast, these regions are not involved in the illusions of the lows. This may be due to reduced activity of the insula during hypnosis.
It may also be due to a temporary impairment of the default mode network, which may cause people to feel as though they are not in control of their bodies.
In addition to the insula, the precentral gyrus, medial pre-frontal cortex, and cerebellum are also active during hypnosis. These areas are associated with the illusory feeling of ownership, a feeling associated with a number of different mental states.
Participants were also asked to report where they believed their hand was. During hypnosis, synchronous stroking produced higher illusory scores than asynchronous stroking. The scores for the highs were also higher, suggesting that the illusory feeling of ownership may be more readily evoked during hypnosis.
The study suggests that hypnosis may help individuals cope with stress and anxiety, and may even help people quit smoking. In addition, it is effective in treating chronic pain, and can be used in conjunction with a comprehensive weight loss program. It can also be used to relieve pain without drugs.
The study suggests that hypnosis can help people cope with pain, and may be an effective way to treat anxiety and stress before medical procedures. It can also be used to help people overcome phobias.
Can Hypnosis Be Made to do Anything You Don't Want to do
Despite what some people believe, there is no evidence that hypnosis can be used to do anything you don't want to do. Unless you are being hypnotized by a trained therapist, it is unlikely that you will follow your suggestions.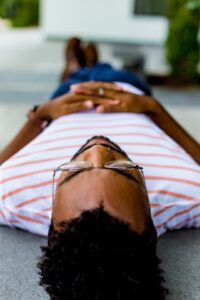 Hypnosis is a tool that can be used to help change your mind and to improve your life. If you are suffering from anxiety, depression, or pain, hypnosis can help you to relax and focus on what is important. It can also improve your confidence, increase your flow, and help you to make better decisions.
Some of the side effects of hypnosis include anxiety, depression, and insomnia. In extreme cases, it can even cause people to think that others are things instead of people. This may result in things like rapes, self-righteous beheadings, and other violent acts.
There is also evidence that suggests that hypnosis may create false memories. Those who are hypnotized can also experience vivid hallucinations. For this reason, it is important to be sure that you are undergoing hypnosis with a trained professional.
Some studies show that hypnosis is effective for pain relief. However, it is important to check that you have any other health conditions before you use hypnosis for pain.
Another study suggests that hypnosis can be dangerous. Some scientists conducted an experiment to see if they could make people commit antisocial acts in a hypnotic trance. They hypnotized people in a room and gave them suggestions. The subjects were then allowed to act on their suggestions. They did not know that the jar in the experiment was not filled with acid. Almost half of the subjects threw the jar of acid.
However, there are also some studies that show that hypnosis is effective in improving memory. During hypnosis, suggestions can be made to alter people's perceptions of pain. This can change the way they experience pain and how they think about their pain. This may be a significant benefit to those suffering from pain.
There are also some cases of people being hypnotized to commit murder. These cases involve extreme cases of hypnosis and can derange people's minds. This is why hypnosis isn't recommended for people who have severe mental illnesses.