Whether you are looking to learn how to stop smoking, lose weight, or cure depression, hypnosis is one of the most powerful ways to achieve these goals. It can also be used to treat skin conditions, breast cancer, and other illnesses. So, how effective is hypnosis?
Smoking cessation
Using hypnosis as a smoking cessation method is a promising method for many. It offers an effective solution to nicotine withdrawal, and may also address underlying motivations for smoking. Hypnosis is not a drug and does not cause negative side effects.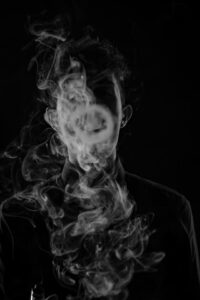 A study of group hypnosis sessions conducted at Ohio State University found a success rate of 22%.
The study also found that the success rate of hypnosis was higher than that of nicotine gum and patches.
In the study, smokers were randomly assigned to one of two groups. One group received relaxation, while the other received hypnosis. Hypnosis was induced using guided imagery. The content of the sessions was recorded on a script.
The hypnosis session was 60 minutes long. Patients were asked to follow a script, allowing the therapist to lead them through a series of exercises to help them change their attitudes toward smoking.
Hypnosis was used in the study because it is one of the most effective smoking cessation methods. Hypnosis is often paired with other smoking cessation methods, such as cognitive behavioral therapy, to ensure that the smoker stays on the path toward becoming smoke-free.
Hypnosis is a relatively cheap smoking cessation method. The average cost is between $75 and $125 per session. However, prices vary by location. Hypnosis sessions may take place every week, or just once.
Hypnosis may not be for everyone. Many people who try to quit smoking find it difficult. It is also not as effective for women as it is for men. Women may also experience weight gain when they quit.
Hypnosis can be an effective smoking cessation method, though it may take several sessions to achieve success. In fact, some studies indicate that it may take 30 attempts to quit. The success rate of hypnosis is relatively high, however, and it may be worth trying.
Hypnosis can be used in combination with other smoking cessation methods, such at nicotine gum, nicotine patches, and cognitive-behavioral therapy. Hypnosis has been shown to be effective for treating phobias, eating disorders, and nicotine addiction. Hypnosis is a promising smoking cessation method, and it may be the best approach for some smokers.
Skin disorders
Using hypnosis for skin disorders can be an effective treatment option. It can reduce the symptoms of some dermatological diseases and even reduce the need for medication. Hypnosis can also reduce the emotional stress associated with these diseases.
Hypnosis has been used for many centuries to treat medical problems. It accesses repressed memories and unconscious features of the psyche. It is an active process that is performed by a trained therapist. Hypnosis has been found to reduce pain, discomfort, itching, and sleep disturbances.
The psychosomatic and psychophysical mechanisms of many skin diseases are studied in psychodermatology. The goal is to understand the effect of psychological stress on these diseases. It also involves creating treatment plans that address the stressors in the patient's life.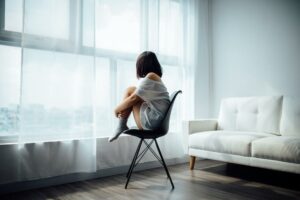 Stress is a major factor in the development of psoriasis. Psychodermatologists are trained to study the role of stress and to develop a treatment plan that addresses the stressors. Hypnosis can reduce stressors by modifying the patient's habit patterns.
Hypnosis is also effective in altering the autonomic response of the patient. This can encourage healthy blood flow to the skin.
The success rate of hypnosis for skin disorders is relatively high. Studies have shown positive results in the treatment of a wide range of dermatological diseases. Some of these include psoriasis, atopic dermatitis, and ichthyosis.
Hypnosis can also reduce anxiety and suffering related to skin disorders. Stress is a major factor in the development and onset of many cutaneous diseases. Stress triggers the release of hormones, which affects the immune system and nervous systems.
Hypnosis has been found to produce a dramatic change in the patient's condition. Mason, A. A., reported dramatic improvements in a patient with long-standing psoriasis. Mason hypnotized the patient to reduce the symptoms. His report was published in the British Medical Journal in 1955.
A randomized, controlled study showed that 75 percent of hypnotizable psoriasis patients showed improvement in their condition. It also showed that hypnotherapy reduces the use of corticosteroids by 60 percent.
Other studies have shown that hypnosis can help relieve anxiety, improve self-esteem, and improve sleep. In addition, it can reduce pain and pruritus.
Breast cancer
Using hypnosis for breast cancer treatment has shown some success. This research suggests that the procedure may reduce the side effects of chemotherapy and other therapies. These effects can have a profound impact on a patient's quality of life.
The side effects associated with breast cancer treatment include postoperative pain, fatigue, and nausea. Conventional medications are ineffective in alleviating these effects. However, many strategies have been developed to minimize pain. Several studies have shown that hypnosis can provide pain relief.
Hypnosis is a nonpharmacologic intervention that uses cognitive-behavioral techniques to reduce postsurgical symptoms in some surgical populations. A recent review of clinically controlled studies found that hypnosis can significantly decrease pain in several populations. It is important to study this method in a large randomized trial.
A small, preliminary, prospective study investigated the effectiveness of hypnosis on breast cancer treatment. Patients were selected for the study based on a history of breast cancer.
Patients with advanced cancer were randomly assigned to either supportive attention or hypnosis. Hypnosis was administered for five weekly sessions. Compared with patients in the control group, patients in the hypnosis group reported fewer side effects and less pain. The hypnosis group also required fewer sedatives.
Before surgery, patients met with an interventionist to receive a presurgical hypnosis session. This session consisted of a scripted hypnosis session with suggestions for relaxation and visual imagery. The session also included instructions for self-hypnosis after the intervention.
Patients were followed every three months for two years. No dropouts were observed during this period. The primary outcome measure was the hot flash score. The secondary outcome measure was self-reports of daily activities. Using hypnosis was also effective for procedural-related pain in pediatric oncology.
The success rate of hypnosis for breast cancer treatment is likely to be greater in patients with less advanced disease. Hypnosis can also reduce the cost of the treatment, which may be important for a number of surgical practices.
Hypnosis can help patients cope with the pain after breast surgery. Brief presurgical hypnosis can reduce the level of pain and discomfort, reduce the need for medications, and reduce the costs of treatment.
Depression
Using hypnosis for depression treatment is an effective way to change the way depressives deal with stressors. Using hypnosis for depression treatment helps create new neural pathways and anchors positive resource states.
Hypnosis for depression treatment involves a number of techniques. One technique is called the positive mood induction technique. This technique includes education about positive experiences and positive self-affirmations. It focuses on physiological changes and somatosensory experiences.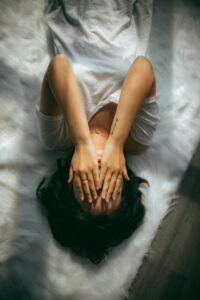 Another technique involves the use of symbolic imagery. Hypnosis can help patients discard unresolved emotions. These include anger, guilt, and fear. Hypnosis also enhances affective expression. Hypnosis can also help patients to reconnect with recent experiences.
Hypnosis can also be used to help patients recognize and overcome dysfunctional cognitions. This can be a very helpful tool for patients who have difficulty recognizing their strengths and abilities. Hypnosis for depression treatment may also help patients to gain confidence.
Hypnosis for depression treatment may also improve the patient's autonomic nervous system. This may lead to improved sleep. Hypnosis can also help patients identify and address underlying causes of depression.
Hypnosis for depression treatment can also help to enhance social skills. Many people suffer from depression because they lack of social skills. Hypnosis for depression treatment can help to improve the patient's social skills and self-esteem. Hypnosis can also be a useful tool for therapists. Hypnotherapists can use this technique to help patients become more assertive, committed, and motivated.
Hypnosis for depression treatment is an effective and drug-free alternative to traditional mood disorder treatments. However, there is still a lot of research needed to understand how hypnosis works.
Hypnosis for depression treatment helps break the cycle of negative self-suggestions. Negative self-suggestions are especially common after a negative experience. Hypnosis can help therapists recognize these negative thoughts and counter them with positive self-affirmations.
Hypnosis for depression treatment works well in conjunction with other therapy. This technique can help depressed patients gain a sense of self-worth and motivation to cope with stressors. Behavioral changes can also be used to help patients improve their moods.
Hypnosis for depression treatment has proven successful for people with anxiety and depression. It has also been found to be effective in treating the seasonal affective disorder.