You've probably heard that hypnosis is effective for weight loss, but you may be wondering: what can you expect from a hypnotherapy therapy session? The best place to start is with your own beliefs and expectations. Hypnotherapy works on the subconscious mind, which means that your part of the mind must want to change. If your mind is resisting change, it could be because of subconscious reasons, such as a deep-seated fear or an association with pain or a secondary gain.
MRI Results of a Hypnotherapy Session
This study investigated the MRI results of a hypnotic treatment in patients with claustrophobia. 87 patients underwent MRIs with a 1.0-T scanner. Eighty percent answered the CLQ prior to the examination, and 58 patients were hypnotized for 23.3 minutes (20 to 40 min). Three patients underwent the test twice; a 52-year-old woman who had a high CLQ on the first examination was able to complete the examination without sedation. However, for the second examination, she requested oral sedation.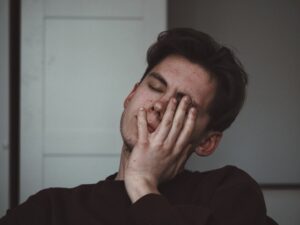 Other benefits of hypnosis include the reduction of pain and anxiety before medical procedures. Dental patients who underwent hypnosis before dental work showed better pain thresholds and a shorter hospital stay. Hypnosis has been shown to decrease anxiety and improve recovery time.
Patients may even experience less bleeding and less pain during surgery. Hypnotherapy can also reduce the risk of phobias and pain during pregnancy and labor.
Researchers at Stanford University School of Medicine found that MRIs of hypnotised subjects showed changes in three regions of the brain. These changes occur in subjects who are highly hypnotizable. This dissociation between action and reflection allows people to engage in suggested activities without thinking about them. Therefore, these studies have important implications for understanding the effects of hypnosis on the brain. The next step in determining how hypnosis works on the human brain is to better understand its mechanisms.
The first step in assessing hypnosis-induced fear is to determine whether it helps patients cope with trigger locations and reduce anxiety. MRIs can provide useful information about the body and may even reduce pre-test anxiety. A hypnotic session can also teach self-hypnosis techniques, such as visualisation, and learning to cope with trigger locations. For example, visualising a successful scan and hypnosis recordings can help patients get used to the MRI sounds. Additionally, some patients may benefit from time regression.
The results also show a correlation between a person's ability to be hypnotized and their brain activation during a hypnotic session. Subjects with the highest levels of EEG power (8-10) and the lowest levels (0-2) on the Hypnotic Induction Profile were enrolled for the study. The low-hypnotizable group served as the control group. The group of subjects who practice mindfulness meditation will act as novice meditators as a control.
The results of a hypnotherapy treatment show that the brain regions affecting pain were responsive to hypnotic focusing. The hypnotic-focused analgesia produced by the hypnotherapist affected the primary sensory areas in the cortex. However, patients with cancer may have less sensitivity to pain. It is important to understand the relationship between hypnotherapy and pain before choosing a treatment.
Duration of a Hypnotherapy Session
Depending on the needs of the client, the duration of a hypnotherapy session varies. Most sessions last between one and a half hours.
While a single session may not be sufficient to achieve the desired results, a series of sessions can provide a lasting effect. You can come and go as you please throughout the sessions. In addition, sessions can be costly, so you should make sure to budget accordingly.
During a hypnotherapy session, the therapist induces a deep state of relaxation in the client. During this time, the client's mind and body are more responsive to suggestions from the hypnotherapist. The suggestions that are given to the client depend on the condition being treated. Hypnotherapy can help you to replace unhealthy habits with healthier ones, adjust negative thought patterns, and alleviate pain.
As a mind-related treatment, hypnotherapy cannot guarantee results in the first session. As such, the hypnotherapist must assess the patient at each step of the treatment. To determine the specific nature of the disorder and the appropriate treatment, the therapist must analyze the patient's history, current state of mind, and behaviors. This information is then passed to a psychoanalyst or therapist for further investigation.
The duration of a hypnotherapy session varies according to the purpose of the treatment, and the person undergoing the hypnosis sessions. The length of a single session can range from thirty minutes to four hours. However, the duration of a single session can be as short as an hour or two, and longer sessions can destabilize changes. The typical hypnotherapy session is divided into two parts – the interview portion and the hypnosis part.
A hypnotherapy session can be a good way to break bad habits and overcome phobias. It can also be used as a complement to traditional psychotherapy. For best results, however, you must find a hypnotherapist who is experienced and qualified in the field. They can help you with a wide range of conditions. This method is effective for overcoming many issues and has even been proven to help patients manage stress.
If you are considering undergoing hypnotherapy, make sure to choose a hypnotherapist who is friendly and whose voice is easy to understand. You should also choose someone with a pleasant voice, as your hypnotherapist will be listening to a cassette tape. The hypnotherapist will guide you into a hypnotic state in which you will relax and release muscular tension.
Hypnotherapy relies heavily on a person-centered model of the mind. The conscious mind contains the thoughts and emotions we notice in the present moment, while the subconscious holds memories, beliefs, habitual patterns, and past learning. Traumatic experiences often become stuck in the subconscious mind and cause a person to react in negative ways. Hypnotherapy can help to address the underlying issues in a person.
Techniques Used to Induce Hypnosis

A hypnotic trance is a state of deep concentration and focus. While this state may seem similar to sleep, it can also be similar to light floating sensation. Although the subject is unaware of the hypnotic state, they can follow instructions.
Techniques used to induce hypnosis during a hypnotherapy session may vary by practitioner. The therapist will typically use two different techniques to induce a state of hypnosis during a hypnosis session. The first method involves using the word "sleep" as an induction word. It is commonly used when the client is unable to concentrate for long periods of time. A more effective method involves a hypnotic induction that involves a shock or a suggestion word.
Another technique involves focusing the gaze on a finger. The patient can fixate his/her attention on a finger to induce hypnosis. The eye-gaze fixation technique is similar to that used in hypnosis. Initiating a hypnotic state can be beneficial for a patient who is suffering from depression. Induced hypnosis during a hypnotherapy session is an important step in the process of treating anxiety and overcoming depression.
A therapist can predict how many treatments will be required based on his/her patients' goals and responses to hypnotic induction. The results of a hypnotherapy session may be immediate or gradual. Some patients may even change rapidly, creating a 'light bulb moment' for the therapist. These results can be incredibly rewarding and illustrate the hypnotherapist's skill and ability.
Hypnotherapy is becoming more widely accepted in mainstream medical practices. However, it is not for everyone. Only ten percent of the population is highly hypnotizable, and the rest of the population is not receptive to hypnotic induction. Therefore, hypnotherapy sessions should be conducted with caution. However, many people benefit from hypnotherapy.
During a hypnotherapy session, the patient will be placed in a trance-like state and be guided to visualize their desired outcomes. Unlike the general belief that hypnosis makes people incapable of memory or control, a hypnotic state is not a compulsion to make a decision. Instead, it helps patients visualize a positive future and work toward their goals.
During a hypnotherapy session, a trained professional will use various techniques to induce hypnosis in the client. The therapist will use calming messages and reassuring phrases to help the client feel secure and comfortable. The patient will also be reassured that the treatment will be handled appropriately. Hypnotherapy is a complementary therapy and may work best alongside first-line treatments. If used with medication and cognitive behavioral therapy, hypnotherapy can be a valuable addition to your overall health care treatment plan.
Although hypnosis is not a cure for certain conditions, it can help treat many physical issues. For example, it may reduce anxiety before medical procedures such as breast biopsy. Hypnosis may help relieve fibromyalgia and other gastrointestinal disorders. Hypnosis can even be helpful when dealing with the painful effects of chemotherapy. Hypnosis is a safe and effective way to reduce pain, improve sleep and manage chronic conditions. Hypnosis can be an important part of a comprehensive weight loss program.